Painting of the Week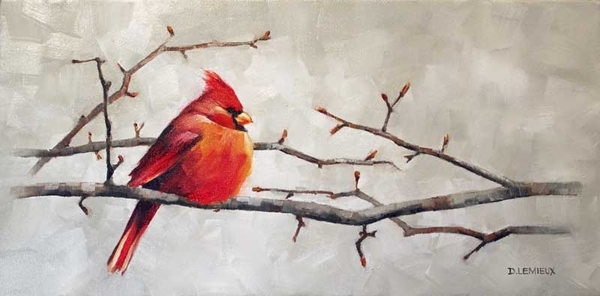 Silver Skies
(6" x 12", oil on canvas)
While we have had a few days of grey gloomy weather, our spirits are lifted by catching sight of one of our loyal cardinals perched stoically in our newly bare apple tree.
To have your personal copy of the Painting of the Week sent directly to your computer click here.
To see past "Paintings of the Week" or to see a larger version of this painting, please visit my blog at www.paintingoftheweek.ca. Click on any painting to see a larger version.
older blog items...